Foundation Repair Experts in NC and VA
Fix Your Foundation in Greensboro, Winston Salem, Durham, High Point and Nearby
Walls Caving In?


Bowing or buckling walls are serious issues that should be addressed right away.

Sinking Floors?


Structural problems such as settling columns and fatigued floor joints are common in a crawl space.

Cracked Foundation?


Wall cracks, sticking windows, and tilting chimneys are all signs of foundation damage.
At Foundation Supportworks by Tar Heel, our experts are trained and experienced in restoring damaged foundations of all types -- including both residential and commercial structures.
As a company serving North Carolina and Virginia, we operate throughout the Winston Salem, Durham, High Point, Greensboro areas, including surrounding areas such as Burlington, Morganton, Asheboro, Chapel Hill and nearby. We also serve Statesville, Abingdon, and nearby.
We are proud members of the Foundation Supportworks, Inc. (FSI) Network, an international cooperative consisting of independently owned and operated experts located throughout the United States and Canada.
Each FSI member is privileged with exclusive local access to all Foundation Supportworks products -- including the Geo-Lock™ Wall Anchor System, FSI Foundation Piers, and the award-winning SmartJack® Crawl Space Support System.
Contact us today for your Free Estimate for foundation repair in Greensboro, as well as any questions you may have about product availability, pricing, or technical information.
A Local and Award-Winning Company You Can Trust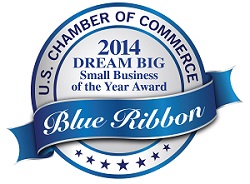 Foundation Supportworks by Tar Heel has been nominated by local, national groups and businesses for various awards and recognitions. Customer service is something we pride ourselves on for each and every one of our customers.
We've been nominated and won several awards including the Outrageous Customer Service Award, Business of the Year, 2014 U.S. Chamber of Commerce Top 100 Small Business of the Year Award, Better Business Bureau honorable mention, a Service Award, 2013 Sloan Award for Workplace Excellence, and we were even a Legacy Military nominee. We're the right contractor to help get your home fixed the right way.
Foundation Repair Solutions in North Carolina and Virginia
Sinking foundations, bowing walls, sagging crawl spaces, and more are not a problem for the foundation repair experts at Foundation Supportworks by Tar Heel!
We provide a full line of warrantied foundation repair products that are designed to be long-lasting, corrosion-resistant, and installed with minimal disturbance.
In most cases, our experts will be able to apply our products and practices to not only stop further damage, but also to straighten walls, close cracks, and return your structure to its original position.
Our solutions are powerful, permanent, and are provided with a fast, effective installation!
Your Free Foundation Repair Estimate
Bowing walls, cracked foundations, settling structures, collapsing walls, sagging crawl spaces... When it comes to structural issues, our experts do it all!
Foundation repair is careful work that takes many things into consideration -- prices vary considerably based on how extensive the damage is, local soil conditions, the size of the home, and other variables. That's why we like to send a professional to the site to provide a free foundation repair quote.
Each quote is provided at no cost or obligation and includes a free, on-site inspection and customized cost quote. We'll inspect the issue with your foundation, answer any questions you may have, and design a customized system that solves your unique foundation issue.
As an additional courtesy, our office will mail a copy of our full-color book, Foundation Repair Science, before our scheduled visit. This book is packed with everything a homeowner needs to know about foundation repair -- including which products and services we offer.
We proudly serve throughout Greater Greensboro, including Greensboro, Winston Salem, Durham, High Point, nearby Chapel Hill, Burlington, Morganton, Asheboro, and the surrounding areas. To schedule an appointment with us, contact us by phone or e-mail today!